Location
Pacific Northwest
Services
Design

Photography

Video
SEO
Platform
Custom HTML
Responsive Design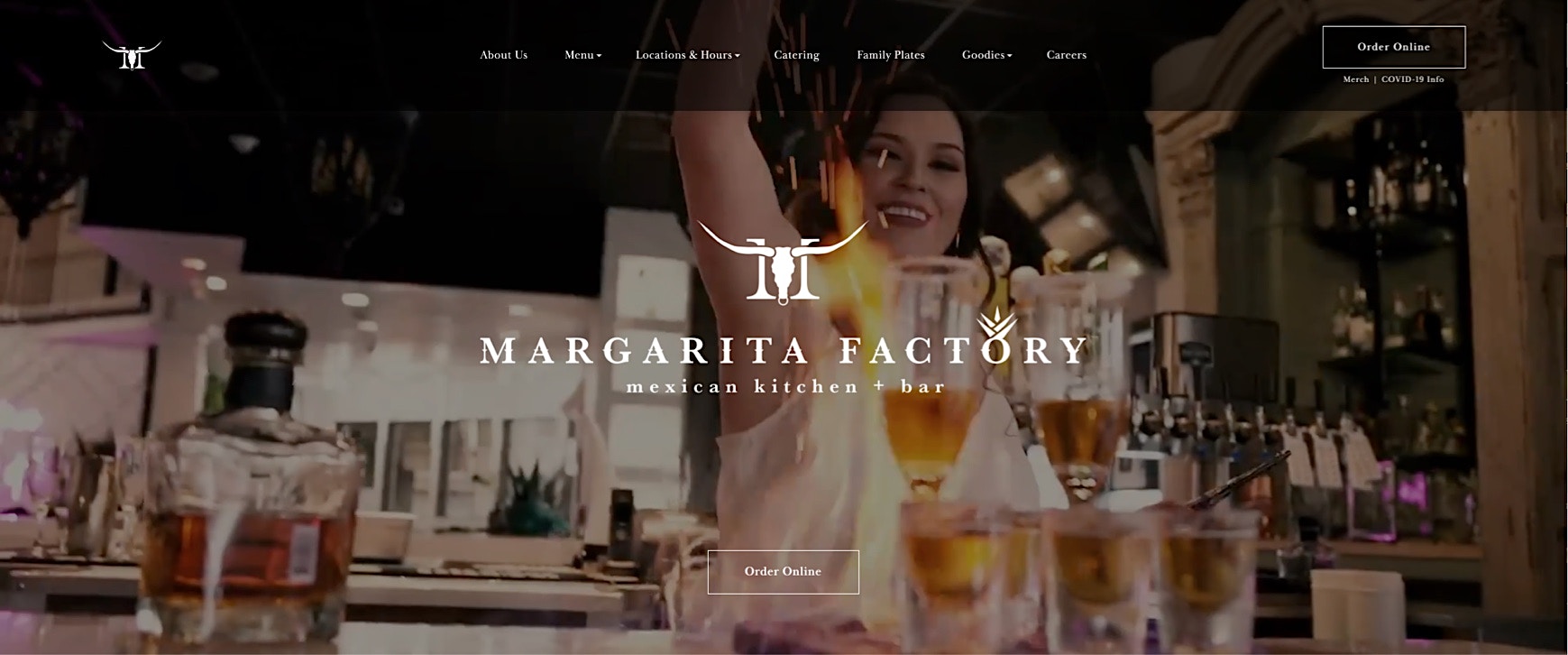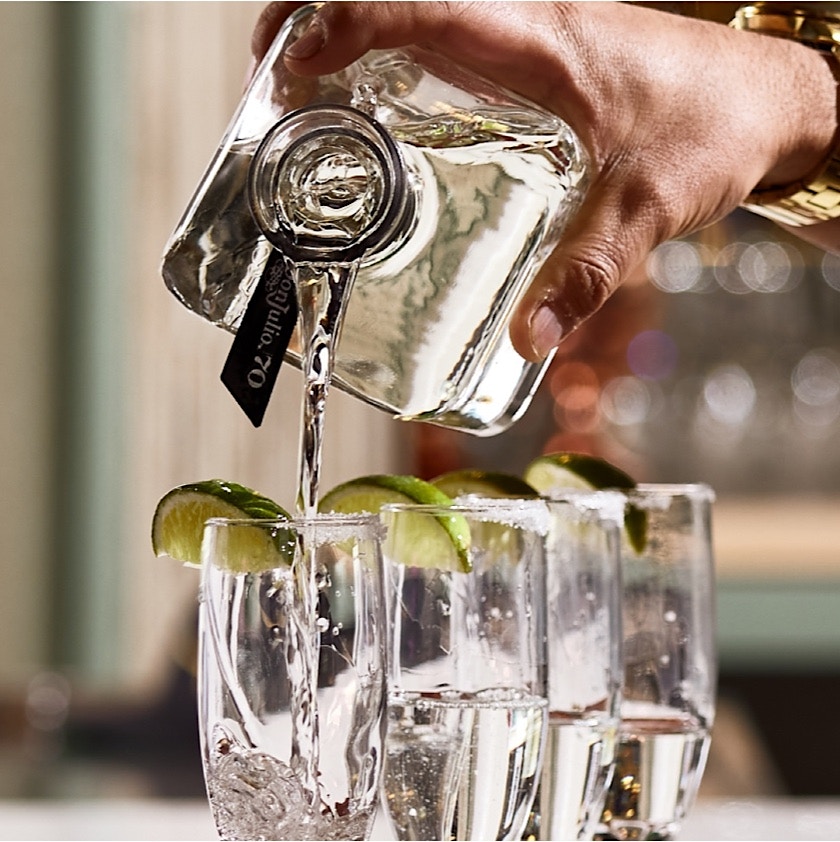 Project Mission

Going a few steps beyond

your traditional Mexican restaurant.

Margarita Factory takes the traditional concept of a Mexican restaurant to new and exciting places, so we built a site that captures all the spicy exuberance of a delicious night out. Dynamic photography and vibrant colors make this website as tasty as a Margarita Factory meal.
Design & Layout

Exuberant colors,

exciting imagery.
Our goal with the Margarita Factory site design was to communicate the incredible guest experience as vibrantly as possible. We focused on a lively yet approachable colorway with imagery that truly pops, resulting in a site that sizzles like a fresh plate of fajitas.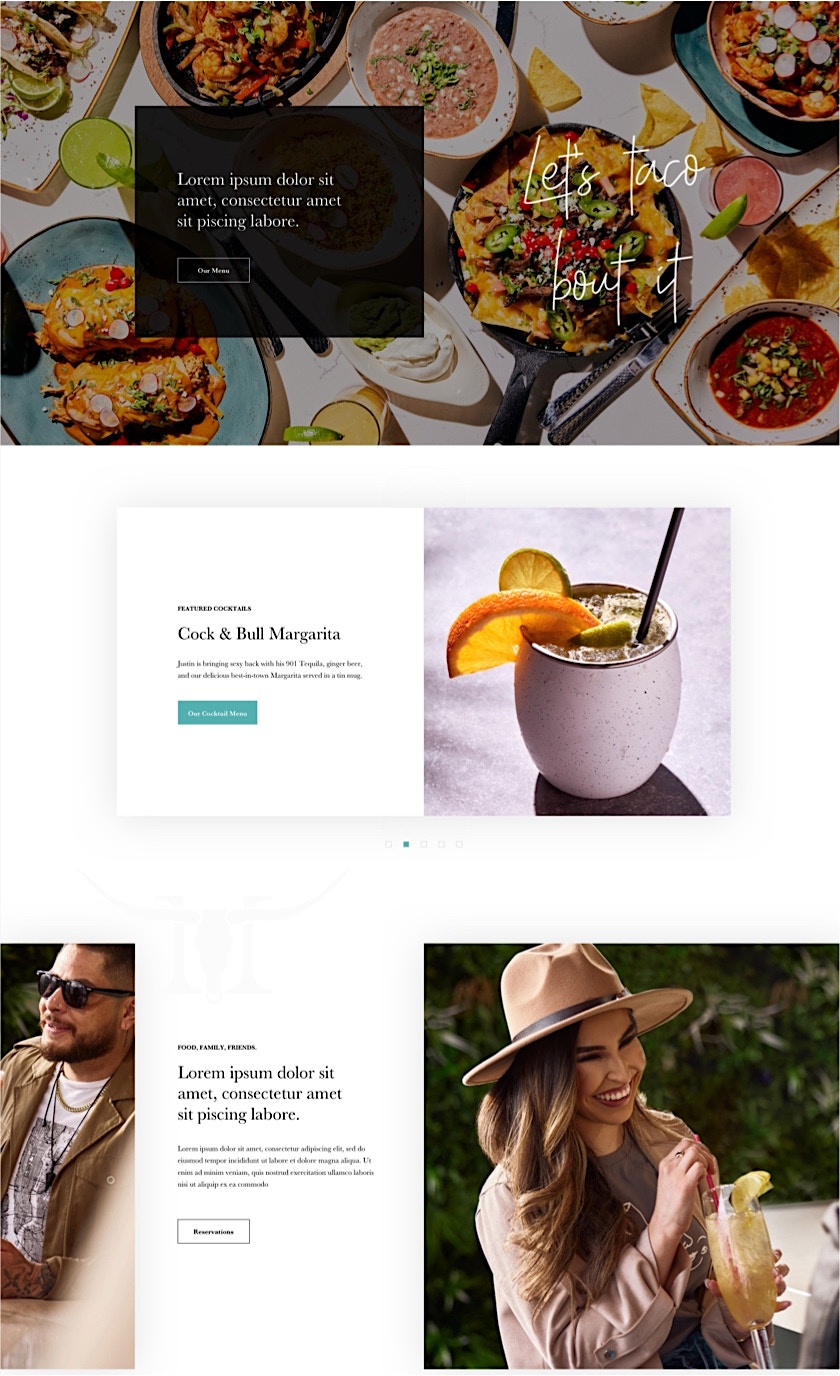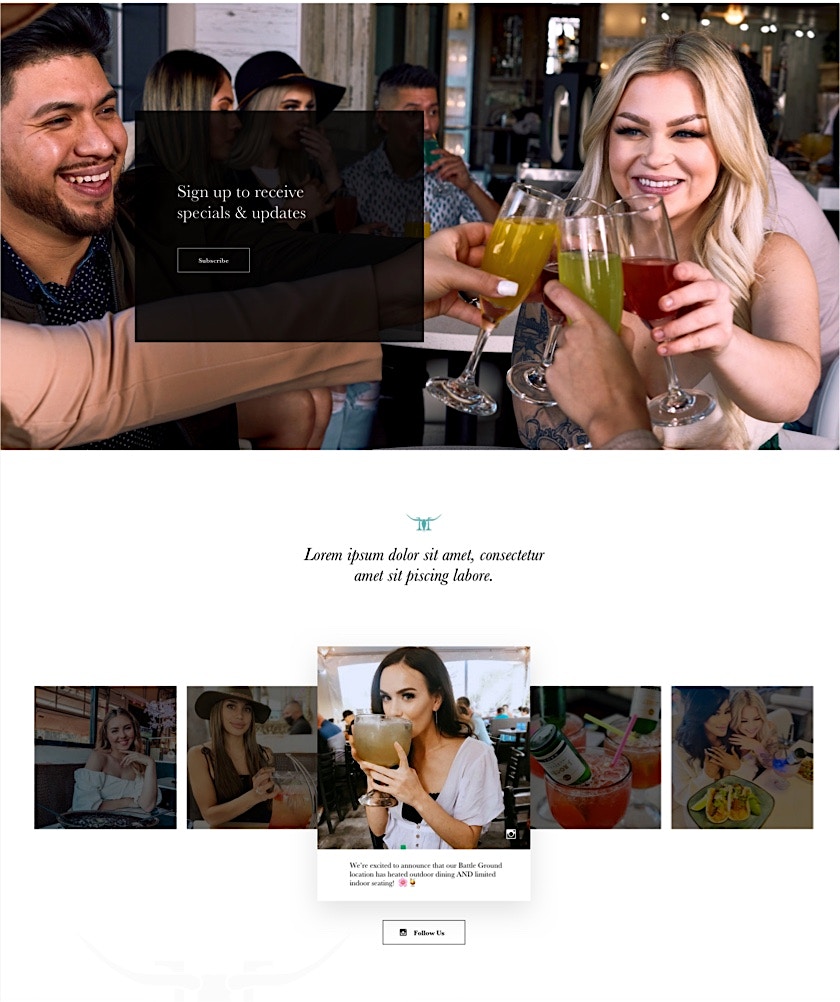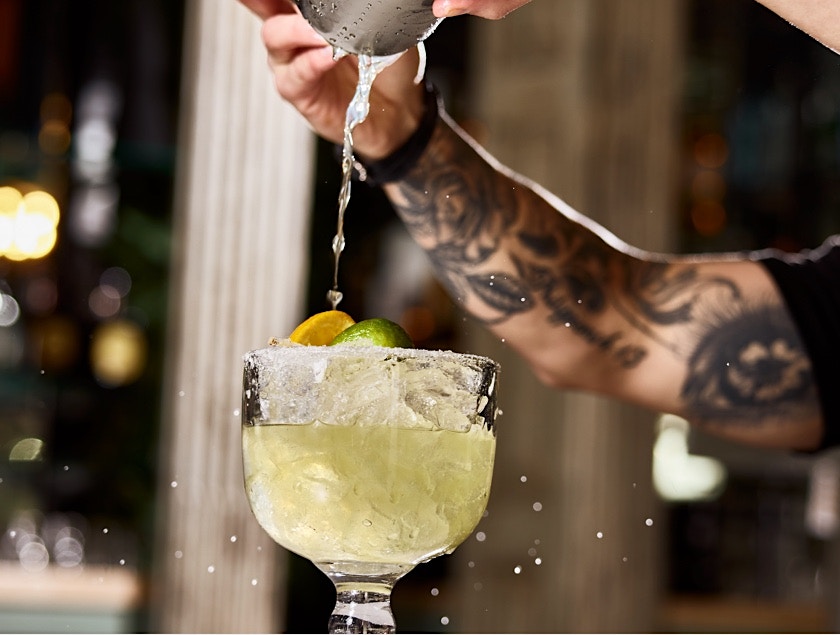 Building Trust Through Imagery

Capturing the joy

of an amazing night out.

We wanted the Margarita Factory site to make visitors feel as though they were actually there, about to enjoy an incredible meal. We focused on exciting shots of dining guests that were positively bursting with life and enjoyment, blended with an intimate look at how the food is actually prepared, to truly highlight the experiential nature of a night out at Margarita Factory.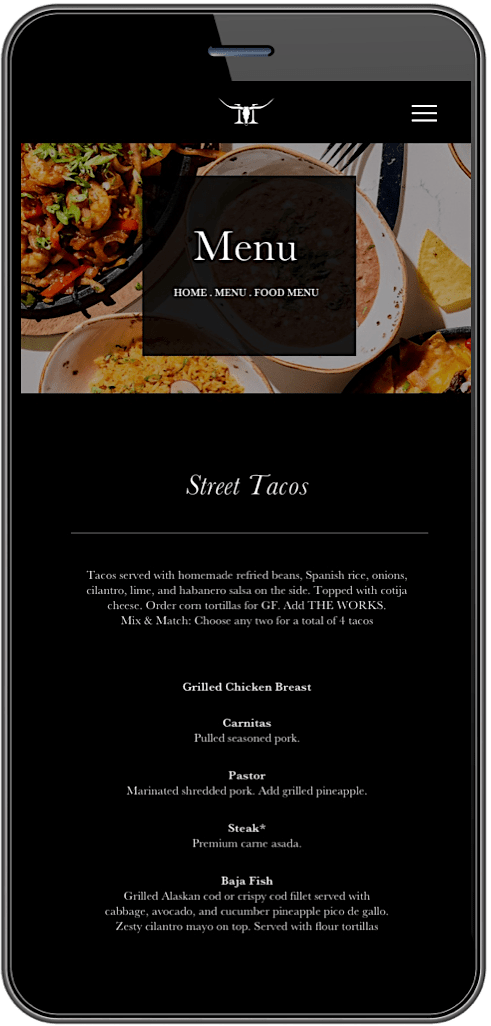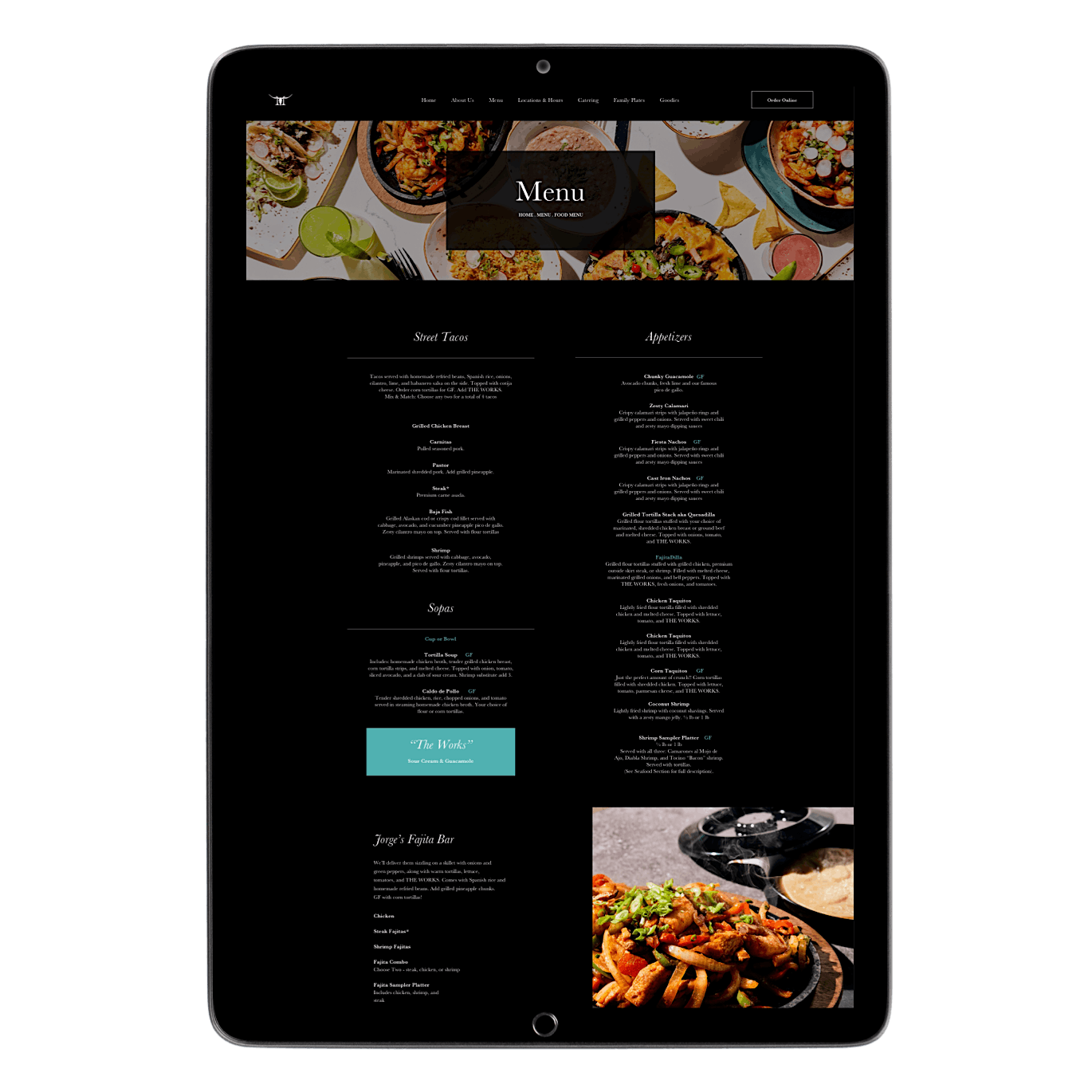 UI Guide | Style, Typography, Color Palette

Blending the old and new

for something truly unique.

Margarita Factory prides itself on its unique and modern approach to traditional Tex-Mex cuisine, so we picked a color palette to match. Soft golds and plenty of white space offer a classic sensibility, while a fun seafoam green adds a splash of contemporary color. Our chosen typeface, Baskerville, blends the best of both worlds.