Client
Dr. Courtney Plastic Surgery
Services
Design
SEO
Photography
Video
Email Marketing
Video Advertising
Platform
Custom HTML
Responsive Design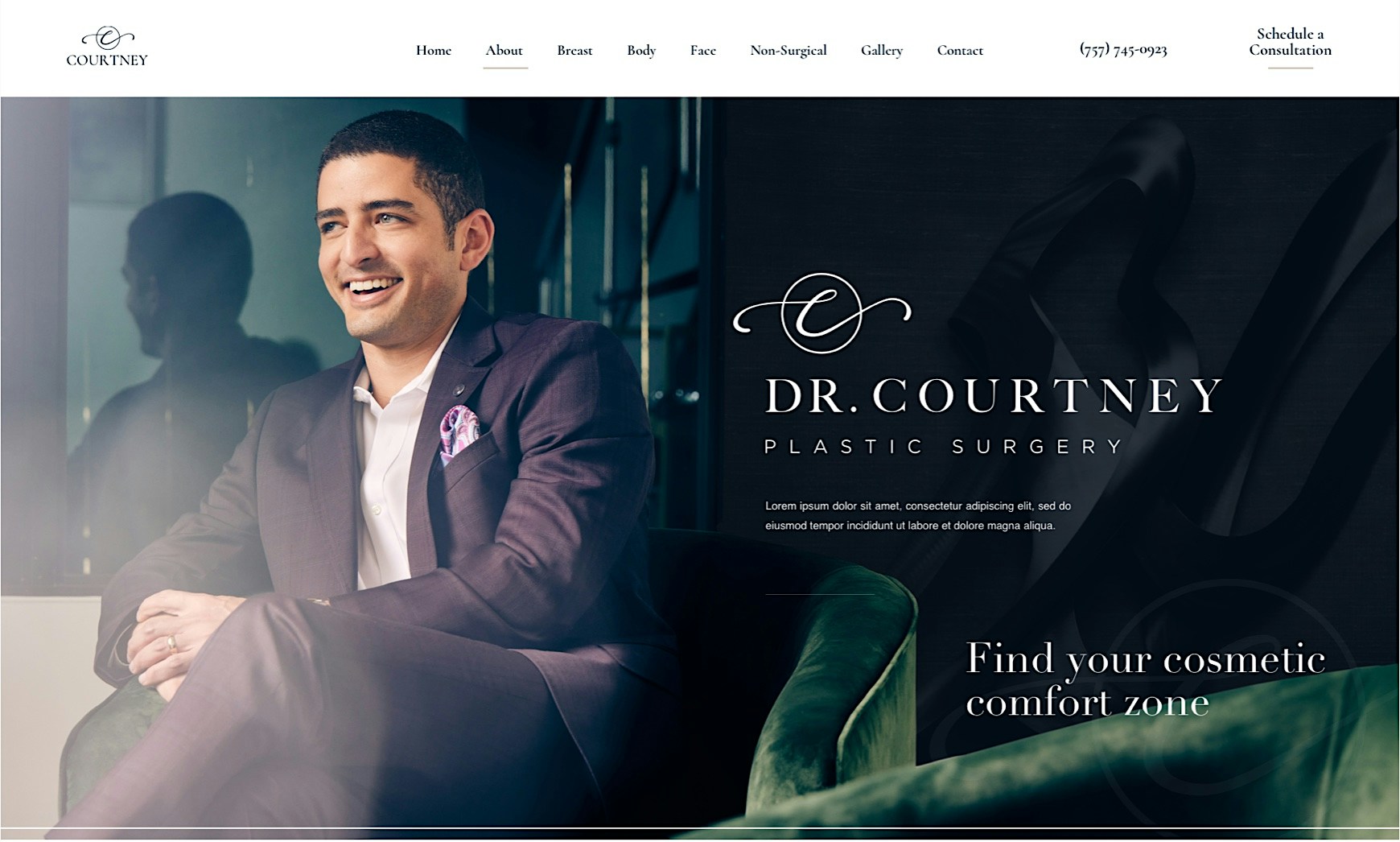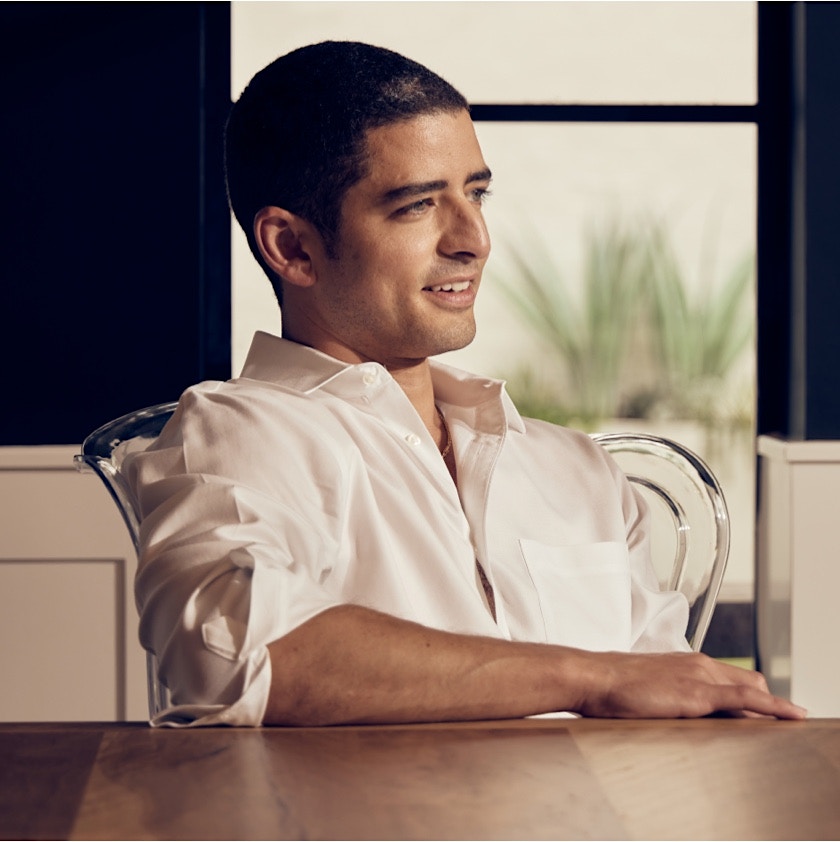 Project Mission

Craft a campaign that cultivates the desired demographic.

Dr. Courtney is known by his patients for his beautiful results, immaculate attention to detail, and compassionate bedside manner. We delivered marketing that matches.
Design & Layout

Capturing Dr. Courtney's

life-changing practice.
To craft a dynamic, lively feel that would resonate well with the social media generation, we focused on a crisp and clear design philosophy with an emphasis on video. Imagery was used throughout to showcase Dr. Courtney's results and communicate a sexy, appealing vibe.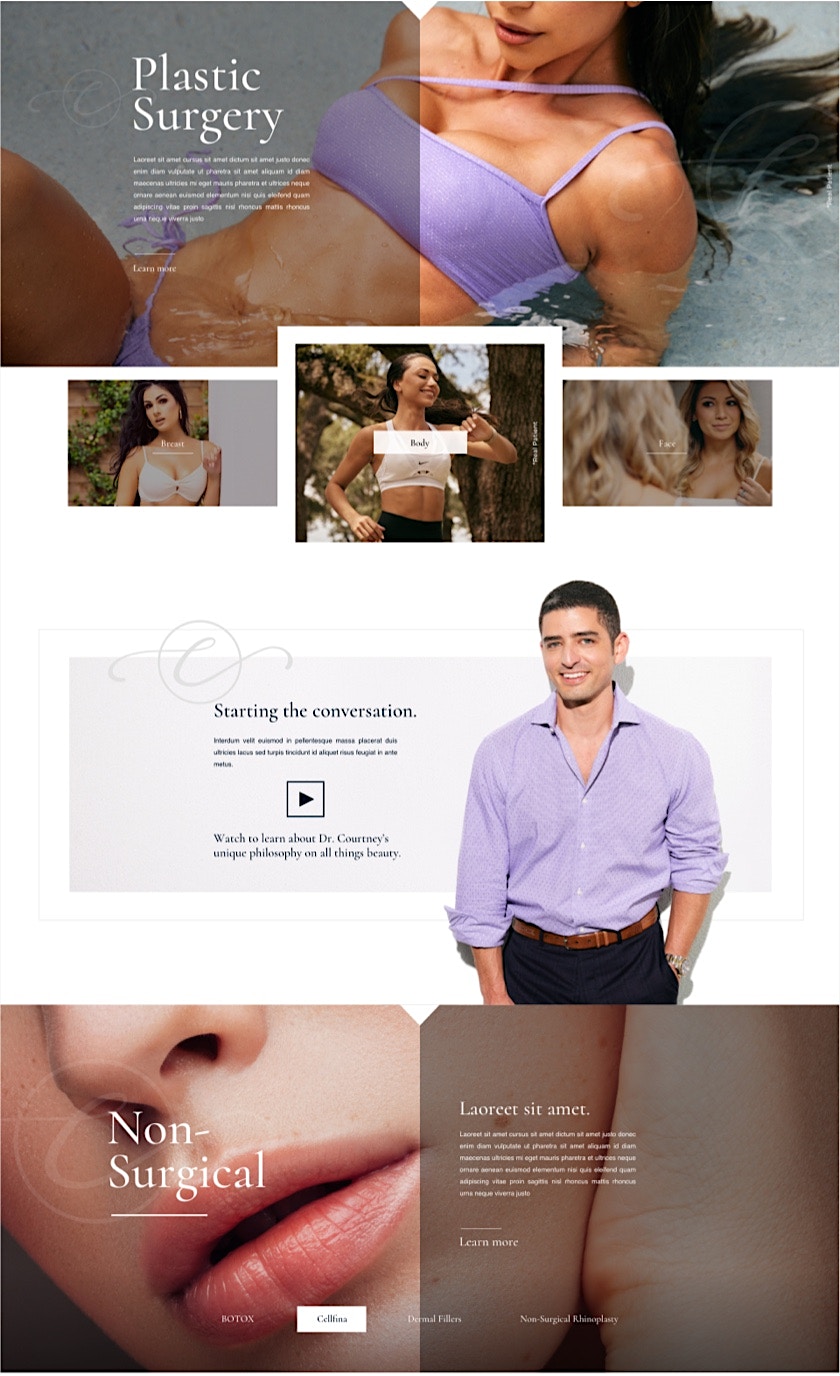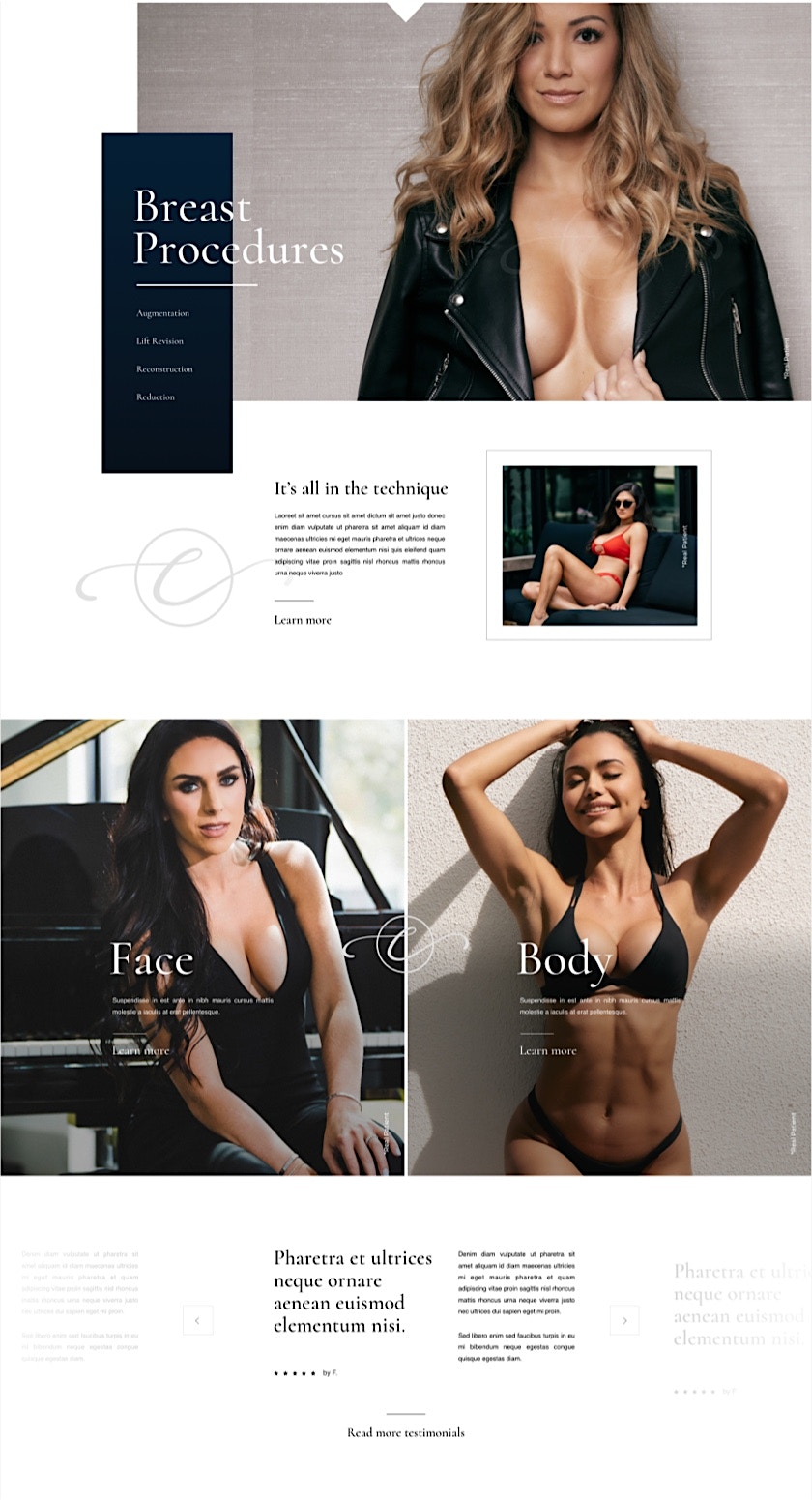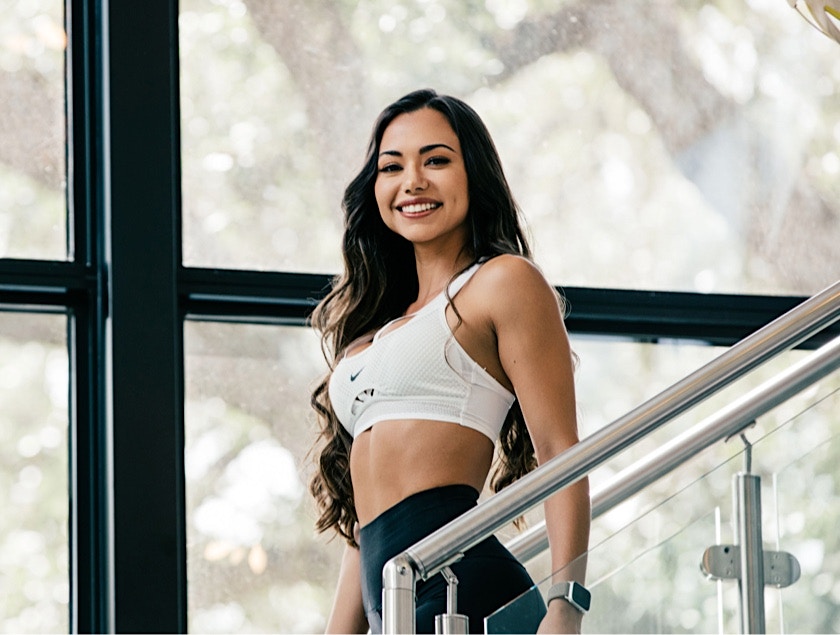 Building Trust Through Imagery

It's aspirational,

not unobtainable.

We give users a glimpse into an elevated version of themselves. This client wanted to project an image that is classy, approachable, and sexy. For patients seeking a combination of the three, our use of imagery gives them exactly that.



UI Guide | Style, Typography, Color Palette

Communicating approachability

and confidence in equal measure.

This particular color palette was chosen for its ability to exude a sense of calm confidence, instilling feelings of positivity in the visitor while also communicating reliability and authority with soft whites and slate grays. Montserrat provides an easy-to-read body text typeface, while Cormorant adds a sense of elegance to the headlines.